How to Get Along at Work: Cultivating Positive Relationships with Co-Workers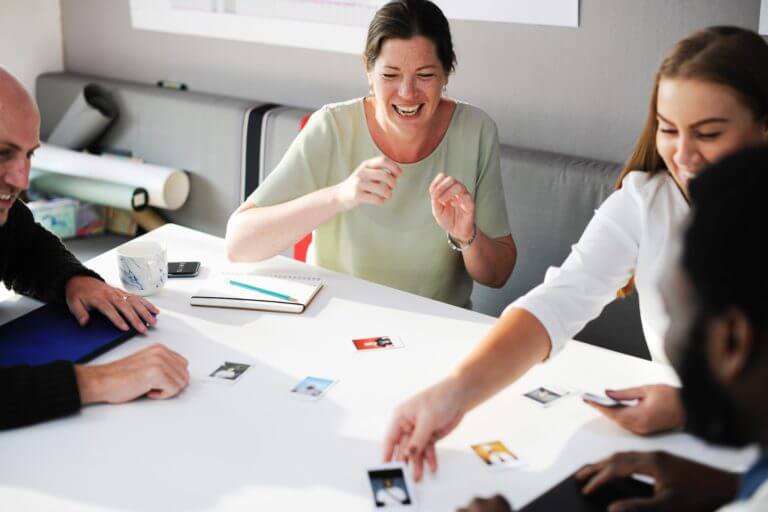 Given the vast amount of time we spend at work, the quality of our relationships with co-workers can truly make-or-break our experience. According to the Society of Human Resource Management's(SHRM) 2014 report on employee satisfaction and engagement, 90% of workers agreed that relationships with co-workers are important factors of overall satisfaction. Comparatively, meaningfulness of work and career advancement opportunities were perceived as important factors by only 84% and 80% of workers, respectively.
Positive relationships with co-workers are important for any number of reasons. At work, the moral and social support that employees receive from these bonds helps them overcome adversity and face challenges with greater optimism and confidence. In teams, the quality of relationships can also increase productivity and performance simply because people who like their teammates don't want to let them down. However, 1 out of every 4 employees are unsatisfied with their relationships with co-workers (SHRM, 2014).
Improve Your Working Relationships
So how can you improve the quality of your relationships with co-workers and/or direct reports? Start by focusing on the one thing that any of us have any control over at all when it comes to relationships – your own behavior. To help you on your quest, we've identified seven behaviors that promote positive relationships at work. These behaviors can be applied to improve relationships with your peers, your boss, or your direct reports. As you read the list try to imagine how you can apply each behavior to a specific relationship.
Communicate clear expectations – be clear about what you expect from yourself and others (when working on teams); be clear about what you expect in terms of performance goals, targets, and deliverables (when working with direct reports).
Communicate frequently and openly – hold frequent one-on-one meetings; schedule morning coffees; socialize after work.
Promote a spirit of trust by trusting others – avoid micromanaging direct reports; communicate to co-workers that you trust their ability to perform well on projects or presentations.
Be open to feedback – be willing not just to share your opinion or give feedback, but to receive it as well.
Involve others in decision making – you don't have to accept the decisions of co-workers or direct reports, but you do have to involve them in the process and listen to their input.
Give respect – this is one thing you have to give in order to receive, especially when it comes to your peers.
Follow through on all commitments – even the small ones.
Apply this to your own relationships by picking just one of these behaviors, writing it down, and practicing it daily – it will pay dividends!
–Scontrino-Powell
Related Stories
Building Effective Teams, Team Performance
Dr. Eduardo Salas has been investigating team effectiveness and how organizations can create more effective teams. Based on his twenty plus years of research...