Adult learning is a science, and an important one at that. Almost every employee is provided training, and effective organizations regularly provide opportunities for formal training. Most organizations hire training and development professionals to design and provide such opportunities, and when we work with organizations in this capacity we are guided by principles based on the science of adult learning. Following these will ensure that training not only maximizes learning, but will also engage employees in the process.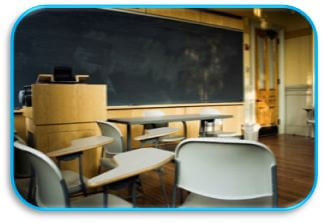 Features of a positive learning environment
Identify learning outcomes and clarify the training objectives, including:

Expectations of actions
Level of performance
Conditions that trainees are expected to perform in

Ensure learning/training objectives are aligned with business strategy or a specific need (e.g., conduct a training needs analysis or employee engagement survey)
Use meaningful content that mirrors the work environment
Provide opportunities to practice the training objectives, including:

Repeated practice
Appropriate amounts of time and amount of material
Relevant to objectives
Include combination of examples and practice
Set up proper pre-practice conditions
Using a spaced practice approach is better (give breaks during practice session)
Break up parts of practice then combine them so skills can be practiced all at once

Ensure training content is committed to memory

Example: be creative… try creating a "Jeopardy" contest at the end of the training to make it fun and engaging

Provide feedback focused on specific behaviors and provided as soon as possible
Train through observation, experience, and social interaction(a combination of all three)

Coordinate and arrange the training program properly
Considerations in designing effective training programs
Selection & preparation of the training site (comfortable, quiet, space/visibility)
Selection of trainers (train the trainers, using internal vs. external trainers)
Making the site and material conducive to learning
We design, conduct, and evaluate our own training with a wide range of clients several times a year (click herefor a list of workshops we have developed). Through our experience, we have learned how important it is to both ensure that the material is relevant to client needs but also provide a positive environment for employees to learn, develop, and practice new skills… and even have a bit of fun in the process. Effective training is crucial to the success of an organization, so try using this checklist as a means to evaluate your existing training workshops, or even as a guideline for thinking about developing new training.
Related Stories
In a recent interview with Harvard Business Review, strategy expert Paul Leinwand described an under-appreciated yet ultimately critical gap that persists in...