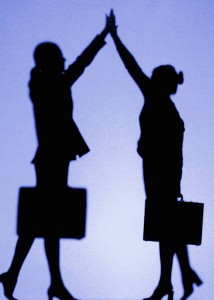 Much has been written about employee satisfaction over the years. We discuss leadership styles that improve employee satisfaction. We make lists of the best companies to work for. We have strategies for empowering employees. We trumpet the importance and value of having satisfied employees.
However a key question remains: does employee satisfaction make any difference in terms of organizational performance? Are satisfied employees any more productive? Do they provide higher levels of customer service? Do they drive dollars to the bottom line?
A recent comprehensive study collected data from over seven thousand business units in thirty-six different organizations. The data included information on employee satisfaction and business unit outcomes such as:
profit
employee turnover
customer satisfaction
productivity
accidents
The researchers found that employee satisfaction was significantly related to each of the business unit outcomes mentioned above. In other words, as employee satisfaction improved, business unit performance improvedwhile employee turnover and accidents decreased. To learn more about what you can do to improve satisfaction, read this article on the Six Ways to Improve Job Satisfaction.
How satisfied are your employees? When was the last time you used an employee satisfaction survey or focus group?
Related Stories
In a recent interview with Harvard Business Review, strategy expert Paul Leinwand described an under-appreciated yet ultimately critical gap that persists in...