Teams are found in almost every organization, but high-performing teams are a little less common, and perfect teams… well they just don't exist. That does not mean we won't try to build them or create the perfect conditions for their performance. This article describes two conditions that are often overlooked as a pair, yet are absolutely crucial for the long-term effectiveness of teams. These conditions are
Self-awareness of individual/team processes and performance
Continuous adaptation in response to performance, customer needs, or changes in the environment
Below, we describe why awareness and adaptability are important, and provide a framework for developing these skills in your team.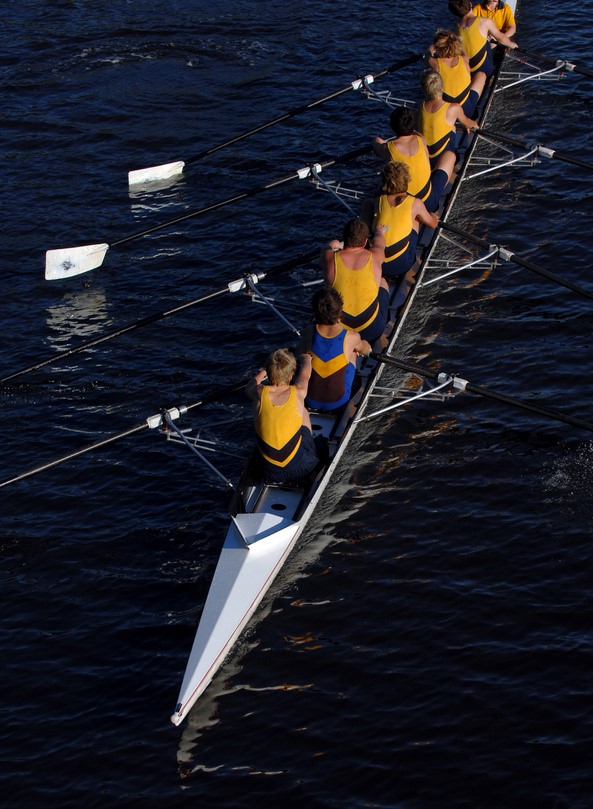 The Case for Team Learning
As Baird and Griffin (2006) noted in their article The Case for Dynamic Learning, current trends in technology, computing, and social networking are changing the way that organizations see their consumers. In today's marketplace, customers can not only access a universe of information about an organization, but they can also contribute to that information through social media and review websites like Google and Yelp. As a result, a key challenge for organizations and teams has become the ability to learn and adapt their processes and services to ensure that they are pleasing their consumers.
What does this look like at the ground level? Baird and Griffin (2006) describe how organizations are beginning to see self-awareness and adaptability as the two most critical employee strengths. They note that even "the U.S. Army bases its leader training programs on these two dimensions [adaptability and self-awareness]" (p. 372). Therefore, teams that can look at their performance (i.e., self-awareness) and learn from it (i.e., adaptability) will be primed to succeed in today's organizational climate. If you're reading this thinking "wow this sounds a lot like continuous improvement or Lean, you're right! You can think about Dynamic Teams as teams that embody the core essence of process improvement – reflecting on and improving processes.
Establishing Dynamic Teams
To think about building competence in any area, it is always helpful to have a solid framework for guiding the learning process. In this case, Baird and Griffin's (2006) three-stage performance cycle will serve as our framework for structuring team learning in self-awareness and adaptability. According to this framework, learning should occur at all three stages of performance: before, during, and after. Additional resources for the practices below are provided at the end of the article.
BEFORE (Learning For Performance)
This sets the foundation for team learning. The goal of this stage is to provide team members with the information, tools, and skills that they need to perform. Specific practices include :
Identify the knowledge and skills necessary for team performance. For example, with a Process Improvement team – facilitation, communication, and analytic skills are important, while knowledge on Lean/Continuous Improvement, process mapping, measurement, and brainstorming is important
Facilitate group development activities. These may include assigned readings and discussions, role-plays, and case-studies. These should provide experiences where group members can learn from each other
Access to information. Set up portals for easy access to information, tools, and templates
Additional resources to support learning for performance:
DURING (Learning During Performance)
This is important for teams do develop self-awareness about what contributes/detracts from performance on a real-time basis. The goal of this stage is to develop self-awareness by learning from events as they are happening. Specific practices include:
Real-time reflection. This is a process where teams take a few minutes to examine what they are doing and discuss what is working well and what could be working better. A real-time reflection might include (Yost & Plunkett, 2009):

Have members share "2 loves and a wish" (2 things that are going well and one thing you'd like to change)
Review specific objectives (team objectives and learning/development goals)
Have members share recent "wins" or successes (no matter how big/small)
Identifying any lessons they've learned or interesting observations

After-action reviews (AAR). Another quick process where teams debrief after a period of action. AARs are so effective at boosting team learning and performance that the Army adopted this process. During AAR, teams discuss the topics below, assigning one member to take notes on the answers (DeRue, Nahrgang, Hollenbeck, & Workman, 2012):

What did we do particularly well and why?
What could we have done differently and what might have happened as a result?
What team member behaviors contributed to performance? (be sure to focus on behaviors not personalities)
What did we learn from this experience?
How can we behave differently in the future?
Additional resources to support learning during performance:
AFTER (Learning From Performance)
This occurs in the space between the completion of one process and the beginning of the next. It helps teams adapt their processes and develop a long-term learning orientation. The goal of this stage is to review performance, consolidate lessons learned, and apply them to adapt team processes as conditions change. Specific practices include:
Consolidate lessons learned. Gather all of the real-time reflections and after-action reviews, consolidating them into a single database
Group discussion of past lessons and future possibilities. Synthesize the information above and discuss it as a group in a collaborative process, where past performance and future demands or changes are considered (e.g., in the Process Improvement team, they might ask: In our next task, how can we adapt our tools to make sure we can accurately map out a more complex work process?)
Identify/Evaluate/Prioritize ideas for improvement. If changes are needed, solicit ideas from all members, evaluate them, and prioritize their importance. It is important to consider (a) the consequences of every change, (b) whether the change is realistic, and (c) how the change will help members work better together or how it will help them accomplish their objectives
Evaluation metrics. Establishing specific metrics for teams to self-evaluate their learning, performance, and effectiveness of their processes so they can make informed adjustments/adaptations in how they work together.
Additional resources to support learning from performance:
Research has shown that when teams are involved in the practices above throughout their performance cycle they will develop self-awareness and adaptability. Such teams are extremely effective at capturing their own lessons and adapting their processes to meet future challenges.
Happy teamwork!
References:
DeRue, D., Nahrgang, J., Hollenbeck, J., & Workman, K. (2012). A quasi-experimental study of after-event reviews and leadership development. Journal of Applied Psychology, 97, 997-1015.
Baird, L., & Griffin, D. (2006). The case for dynamic learning. Organizational Dynamics, 35, 372-383.
Yost, P. R., & Plunkett, M. M. (2009). Real time leadership development. London: Wiley-Blackwell.
Related Stories