Organizations of all sizes are turning to mentoring programs as a way to make use of existing talent to develop new employees and high potentials. While mentoring programs are cost effective and capable of fulfilling several important objectives, they still must be carefully planned and supported by the organization. In order to build success into a mentoring program, several factors should be considered.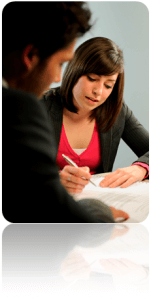 What is Mentoring?
Mentoring is a dyadic, deliberate, developmental process where a more senior employee provides social support and career development to a newer or less experienced protégé. Formal mentoring programs support organizations by providing onboarding for new employees, employee/leadership development opportunities, and succession planning. Mentoring also provides unique benefits to the mentors and protégés who participate(1):
Provides increased visibility for both mentors and protégés
Correlated to greater career success for both mentors and protégés
Helps develop crucial leadership skills for mentors (giving feedback, providing developmental opportunities, gaining trust)
Is correlated with increased job performance for protégés
Helps protégés develop relevant skills, learn about the organizational culture and norms, and expand their network
How to Support a Formal Mentoring Program
Formal mentoring programs need careful planning and consideration. If you are thinking about developing a new program or even evaluating an existing one, here are some key factors to the success of formal mentoring programs(1):
Support from the top. Mentoring programs need to be championed by senior leaders and have adequate resources set aside for training and group oversight.
Establish clear program objectives. These can be based on a needs assessment and can include things like retention, enhancing performance, developing leaders, and onboarding new employees.
Good mentors. Mentoring is a skill, and it is important to realize that not every leader or senior employee will make a good mentor. Effective mentors need to be dedicated to the development of themselves and others, they need to be committed to their role as well as the process, they need to have sufficient expertise and knowledge in their role, and they need to be willing to give feedback.
Provide training. Mentoring is a complex skill, but like other skills, training will help increase effectiveness. Training programs can be tailored to your organization's specific needs, but should include a description of the program, its objectives (and deep dives based on objectives), a definition of mentoring, roles and responsibilities as mentor, and expectations. Specific skills to provide training on include: communication, delivering/receiving feedback, managing conflict, and listening.
Ongoing support. Mentors and protégés should be given continuous support from HR or the oversight group. This can take the form of mentor forums, check-ins, and procedures to terminate bad matches. Single-skill training workshops (on areas described above) can also be provided on a rotating basis.
Evaluation. Mentoring programs can be evaluated on a number of dimensions based on what their specific objectives are. For example, if mentoring is provided to new hires as a training and onboarding process, measures to examine could include: retention, performance at 3, 6, and 12 months after hire, protégé measures of satisfaction, and open-ended comments/suggestions from protégés and mentors.
The decision to establish a formal mentoring program can provide substantial benefits to your organization and your employees. It is well worth the time and energy to ensure that the best practices described here are implemented into your new or existing program. To discuss your organizations mentoring program, feel free to contact us.
Happy mentoring!
(1)Allen, T. D., & Eby, L. T. (April, 2012). The Science and Practice of Workplace Mentoring Relationships. Workshop presented at the annual conference for the Society for Industrial Organizational Psychology, San Diego, CA.
Related Stories
In a recent interview with Harvard Business Review, strategy expert Paul Leinwand described an under-appreciated yet ultimately critical gap that persists in...