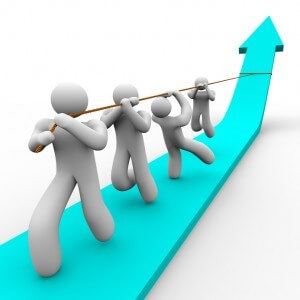 Over the past ten years employee engagement has received growing attention, and for good reason. According to a large study conducted by Hewitt Associates, "there is a conclusive, compelling relationship between engagement and profitability through higher productivity, sales, customer satisfaction, and employee retention."
This leads to at least two questions…
How can you measure employee engagement?

What can managers do to increase the degree of employee engagement?
Here are the answers to both questions.
Answer to Question One
Researchers Schaufeli, Salanova, Gonzalez-Roma, and Bakker developed a valid and reliable measure of employee engagement called the Utrecht Work Engagement Scale (UWES). The UWES measures engagement using the following nine questions:
At my work, I feel that I am bursting with energy
At my job, I feel strong and vigorous
I am enthusiastic about my job
My job inspires me
When I get up in the morning, I feel like going to work
I feel happy when I am working intensely
I am proud of the work that I do
I am immersed in my work
I get carried away when I'm working
Answer to Question Two
Research from Alan Saks (2006) shows that engagement is positively related to five core features of employee work (Hackman & Oldham, 1980):
Feedback – The degree to which the individual obtains direct and clear information about the effectiveness of his or her performance.
Autonomy – The degree to which the job provides substantial freedom, independence, and discretion in scheduling the work and in determining the procedures to carry it out.
Skill Variety – The degree to which a job requires a variety of different activities and a number of different skills to carry out the work.
Task Identity –The degree to which the job requires completing a "whole" piece of work from beginning to end with a visible outcome.
Task Significance – The degree to which the job has a substantial impact on the lives of other people – in the immediate organization or external environment.
Managers can create an environment that fosters employee engagement by doing the following:
Providing Support
Setting Clear Expectations
Offering Regular Feedback
Allowing Autonomy
Using Recognition
Being Trustworthy
Being Consistent
Showing Integrity
Displaying Fairness
Employee engagement will always matter (even though the term pops up so frequently that it may seem like a fad). Managers are perfectly situated to engage their staff, and can start by writing the actions above in a visible location. Then, practice each one with intention on a regular basis with staff. For a larger impact, team up with an expert to design and implement a formal engagement processes - it will pay dividends.
– Peter Scontrino, Ph.D.
Related Stories