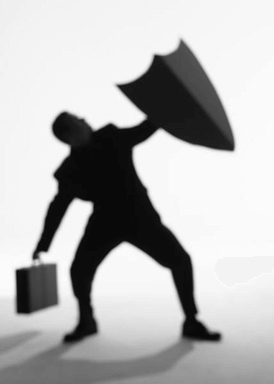 Over the past few years there has been a lot of discussion of bullying in schools. We are all aware of the devastating impact bullies can have on their victims. Well, the same is true in organizations.
Abusive supervision is defined as sustained displays of nonphysical aggression from supervisors to their direct reports. It includes the display of both hostile verbal and nonverbal behaviors. Recent research has studied how abusive supervision impacts both the subordinate's and their partner's family life.
Abusive supervision results in decreased job satisfaction for the employee being abused. Lower job satisfaction has been show to lead to decreased productivity, increased grievances, and increased turnover.
But what happens when the employee goes home?
The abuse carries over to home, too. Abusive supervision results in work-family conflict and relationship tension. Satisfaction with one's family is diminished. The abused employee's partner also reports less satisfaction with family functioning.
What can organizations do?
First of all organizations need to send a clear message to all employees that abusive behavior will not be tolerated.
Employees should be encouraged to report abusive behavior in ways that protect their identity from possible reprisal. For example, we have seen organizations use locked complaints boxes. Fliers can also be used to both educate and direct employees to specific people in HR they can bring issues to.
Employees should also be encouraged to seek support through an Employee Assistance Program or other resource such as individual counseling.
Organizations can identify abusive behavior through specific complaints from employees. They can also identify abusive behavior through employee surveys.
Supervisors really do make a difference, at work and at home.
Related Stories
Coaching, Developing Stronger Leaders
Leading an organization is challenging even in the best of times; leading through times of ambiguity and change is herculean. With the economic turbulen...