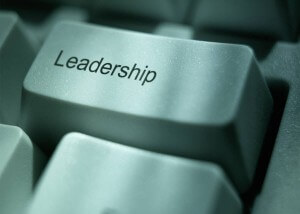 The practice of executive coaching is growing fast as more and more executive coaches are showing up on the marketplace and organizations are directing resources towards external coaching. Recently, coaching has become a mainstream tool to develop executives and improve organizations. Along with growth, the primary goal of executive coaching has also evolved. Whereas executive coaching was once used as a tool to fix "toxic behavior" of upper management, it is now largely used as a way to develop high-potentials. In fact, executive coaching is now often seen as a badge of honor where once it was viewed strictly as a disciplinary action.
So what exactly is executive coaching, and more specifically, what do executives themselves think of it? According to the literature, executive coaching is: the application of psychological methods and skills in a one-on-one setting to help an individual become a more effective leader. The focus is on specific, present work-related topics instead of on general personal issues, and skills are worked on in such a way so that they become incorporated into a leader's modus operandi.
Now that we have a firm definition of executive coaching in mind, let's explore what executives think about it. A research study by Carol Wasylyshyn looked at executive coaching from the perspective of leaders that have had a history of working with coaches. They looked at various factors, which will be described below.
Credentials for Executive Coaches
According to executives, there were three experience and education criteria that were used to choose coaches:
Graduate training in psychology at the PhD level — 82% of executives looked for this
Experience and understanding of business — 78%
Good reputation as an executive coach — 25%
According to these numbers, executives are looking for a balanced background of psychology and business in their coaches. Psychology background was the number one credential because of the credibility that a PhD provides, training in objectivity and client relationships, and the ability to effectively utilize data from assessments to drive growth and development.
Personal Characteristics of Effective Coaches
This research identified the top three personal characteristics that were important for successful coaches:
Formed a strong connection with the executive — 86% agreement
Behaved in a professional manner — 82%
Used a clear and consistent coaching methodology — 35%
Successful coaches viewed the organization as the primary client and maintained professional and ethical relationships with their clients. Likewise, the use of a clear and consistent methodology gave structure and credibility to coaching relationships.
Leader Ratings of Coaching Tools
There are various methodologies that executive coaches use in their practice. When asked, executives identified the following tools as the most effective in their development (rated on a scale of 10):
Coaching sessions — 9.2
360 degree feedback — 9.0[for a sample 360 feedback report, click here]
Relationship with coach — 8.3
The fact that relationships and coaching sessions themselves were among the highest rated tools indicates that regular, face-to-face contact is valued by executives and is important for positive outcomes. The two tools that have the most value are concerned with feedback and data, meaning that successful coaching depends on the ability for executives to get straightforward feedback and reliable data on their performance and personality/leadership approach.
In summary, this study showed us that successful coaches (according to executives) are doctoral-level psychologists with a background in business, they form strong relationships with executives who they see regularly and use tools that give leaders accurate data and performance feedback.
Related Stories
Coaching, Developing Stronger Leaders
Leading an organization is challenging even in the best of times; leading through times of ambiguity and change is herculean. With the economic turbulen...